About Green 17 Creative
With over 16 years industry experience, Green17 Creative is one of the most knowledgeable, innovative and expert digital agencies specialising in web design in Belfast, Northern Ireland. We're here to help clients create a stronger and better web presence which gains big results because we know what works and can deliver the best solutions for your business.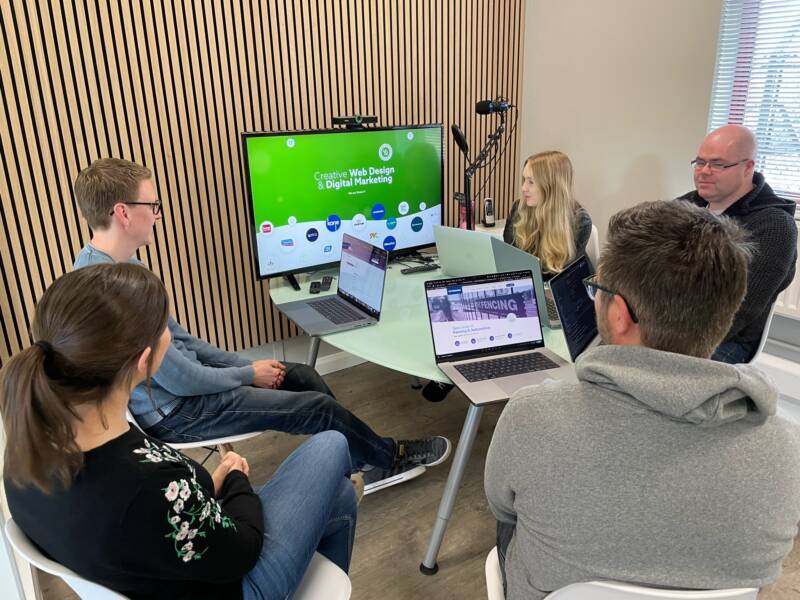 Our combined understanding of brand, vision and design together with meticulous attention to planning, problem solving and technical expertise is what drives our success, all of which is delivered by our tight-knit team of project managers, designers and developers.
Creative Solutions
We work with businesses throughout the UK and Ireland, finding creative and individual solutions to help reduce admin time and costs through automated workflows. Designing and building beautiful websites is our bread and butter but our expertise expands much further into digital marketing strategies, email marketing, e-commerce solutions, social media, SEO and site optimisation, content management, video marketing, and copywriting. We work with you to prioritise what services your business needs to succeed, based on your budgets, resources and timeframes.

Why Choose Us?
A focus on close working relationships and personal service
Dedicated approach to problem solving and effective resolution
Expertise in process automation - saving time for businesses & website users
High accessibility through interface design, W3C Compliance and optimal usability
It was a pleasure to work with Green 17 and no issue was ever a problem which helps make the sometimes stressful process much more pleasant. The feedback so far has been extremely positive. Many thanks again and I look forward to working with you and the Green 17 team in the future.
Catriona Donnelly, Public Relations & Communications Manager
Our Services
Digital marketing
Digital marketing is the key to return on investment. We'll help you target your key audiences effectively through strategic, data-driven campaigns.
API integration
We're experts in complex API integrations. Enhance your website with a secure connection to your CRM, booking system, payment provider and more.
Website design
We create websites with an inspiring look and feel using cutting edge technology for secure, engaging, and professional sites - style with substance.